Over 145 Years in Business
Established in 1874 as a family business and we are still a family business after 145 years!
O'Mara Meehan has been specializing in safe and cost efficient commercial, private, institutional piano transport, retail piano home delivery and piano storage for Bucks County, the Delaware Valley and East Coast customers for more than a century.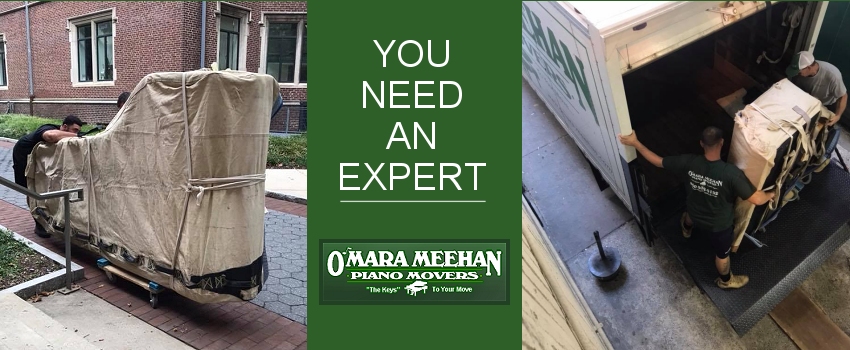 Why You Need A Professional Piano Mover
"The bitterness of poor quality service remains long after the pleasure of low price is forgotten."
Did you know that a spinet piano weighs between 300 and 500 pounds; a grand piano varies between 500 and 1300 pounds?
Not only are pianos very heavy -- although solidly built, they are at the same time, complex and very fragile. A standard piano has more than 200 strings, pulled tight across a metal bridge with the combined tension of 40,000 pounds. The piano action itself has over 1,000 moving parts.
So, the task of moving a piano is not just a matter of weight. The asymmetric shape, the fragility of the outer cabinet and inner mechanics, the uneven distribution of parts -- all this and more demands not only proper equipment, but also an understanding of the unique dynamics of balance and inertia that pianos pose.
Contact Information
Immediate Service:
Call Toll Free: 800-938-0192
Fax: 215-675-9969
Pennsylvania Office
203 Camars Dr.
Ivyland, PA 18974
Local Phone: 215-675-9967
Get Directions
New Jersey Office
350 Benigno Blvd.
Bellmawr, NJ 08031
Local Phone: 856-931-7700
Get Directions